Emmett Till
Emmett Till, 14, was from Chicago.
He went to spend some holidays with his uncle in Mississippi.
He has, according to the 2 most frequent versions, whistled at, or asked a date to a white woman (Carolyn Bryant).
3 days later, Roy Bryant (the husband) is back in town and learns what happened.
Furious, he decides to "teach the boy a lesson".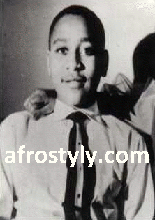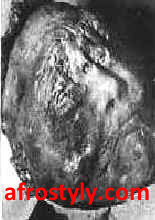 The next day (August 28 1955), Roy Bryant and his half brother J.W. Milam kidnapped Emmett Till. They drove him to a weathered plantation shed in neighbouring Sunflower County, where they brutally beat him until he was unrecognizable, cut off an ear, gouged out an eye, then shot him with a .45 calibre pistol before tying a seventy-five pound cotton gin fan around Till's neck with barbed wire.
This was to weigh down his body, which was dropped into the Tallahatchie River near Glendora.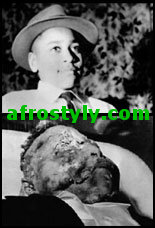 The murderers were acquitted, they later got paid by Look Magazine to tell the story in details (knowing that they no longer had anything to fear from the justice).
Emmett Till's mother required to have an open casket so that the world could see what had been done to her son.