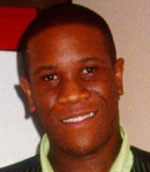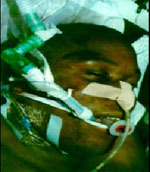 The policemen who killed him are still in the streets!
On January 11 1999, Roger Sylvester was restrained on the ground by 8 policemenin Tottenham (London).

He ended up in a coma and died 7 days later.
His family has been fighting for justice for more than 5 years and finally. An unlawful killing verdict was given by the jury.
However, the verdict has been squashed by the judge.
The worst was to come; the murderers have been put back in the streets!

Ian Blair, head of the Metropolitan Police, said that putting them back on the streets was:
" in the best interest of the people of London".

(December 04)